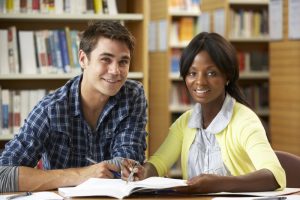 The Dyslexia Guild has a clearly defined membership grade for Study Skills Support Tutors (Non- Medical Helpers – NMH) which is Associate Member Further and Higher Education (ADG FE/HE).
In order to meet the criteria for this membership grade applicants must have the following:
Normally 5+ years of student support experience with a relevant DSA_QAG registered employer (university, college or specialist support service).
Degree plus postgraduate qualifications (we expect additional higher qualifications will have been taken or engaged in)

Teaching qualification (normally QTLS or equivalent

) but other recognised teaching qualifications

such as AdvanceHE Associate Fellow may be considered
Dyslexia/SpLD qualification. As a minimum we require our members to hold a level 5 dyslexia/SpLD qualification such as the Certificate in Supporting Adults with Dyslexia and
Co-occurring Difficulties (DACRT56) . This qualification comprises 6 units each of 30 hours of study/2 Awards. APEL1 applicants may apply but will be asked to complete at least 3 units of this
qualification before membership is granted and will then be expected to complete the remaining 3 units within the next two years.
PLUS relevant and ongoing evidence of continuing professional development (CPD) in the field of dyslexia/SpLD: e.g. Dyslexia Action, other professional body or in-house development
and training programmes. The Dyslexia Guild expects all members to complete a CPD Log and engage in 30 hours of CPD a year.
Please note: that our CPD Short Courses: Beyond Dyslexia and Literacy do not count as suitable CPD until you have at least completed the Certificate in Supporting Adults with Dyslexia and
Co-occurring Difficulties (DACRT56)
1N.B. Annual Membership will be terminated where applicants do not achieve the required dyslexia/SpLD qualification within three years of being offered an APEL membership route.
How to apply
Ensure you have read the entry criteria above and below.
Email the following documents to guild@dyslexiaaction.org.uk Please allow up to 7-10 working days for a response (we assess our applications on a weekly basis):
a) Scan/copy of your degree certificate(s)
b) Scan/copy of your PGCE/QTS certificate(s)
c) Scan/copy of your relevant certificates in the field of student/study skills support
d) Copy of an up to date CV
We will then assess your application for credibility, please bear in mind you may be asked to complete training before membership will be awarded at the professional/professional APEL level ADG/ADG FE/HE
Only once you have received an email confirmation from us confirming your eligibility you should register for UK Guild Membership at £72 plus VAT.