The Dyslexia Guild Library
The Dyslexia Guild Library provides its members with a broad range of information relating to Dyslexia and SpLDs through its online library and National Dyslexia Resource Centre, a platform that produces focused search results. We hold hard copy resources, archives for the Association and also provide a unique e-Resources Collection, covering the fields of Dyslexia and other co-occurring difficulties, through its special collection of e-books. The library holds key specialist books, journals from internationally recognised publishers in the field of Dyslexia and related areas, teaching materials and assessment tests, all accessible by members 24 hours a day. Membership enables professionals and students to access our library resources online for free.
The Dyslexia Guild Library Catalogue (Online Public Access Catalogue – OPAC) can be searched online and resources are available to members through a password scheme.
The EBSCO full-text journal database of Psychology and Behavioural Sciences journals as well as the complete Education Research collection are also freely available to Guild members.
Guild members should contact the Guild Librarian to obtain their unique password to the collections.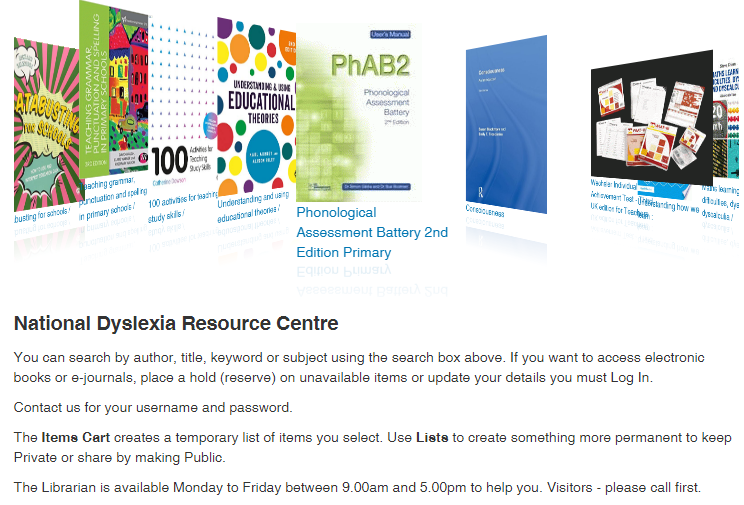 What our members say about The Dyslexia Guild Library service
"Thank you for such a highly efficient and very useful service"
S.M.
"Thank you so much for the loan of the assessment tests, I also found it very useful to talk to the library administrator regarding primary level assessments and continuing professional development"
E.H.