Keep your SpLD Literacy teaching programme knowledge up to date with our DALP Award.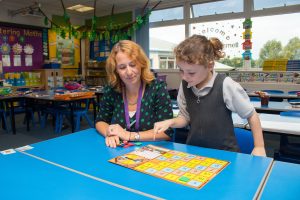 Have you studied the Dyslexia Institute Literacy Programme (DILP)? if so, this multi-dimensional literacy programme may be of interest to you.
The DALP (DAAWD85) online course is suitable for Qualified SpLD specialist teachers/practitioners who hold a Level 5 specialist SpLD or Postgraduate Level 7 specialist SpLD teaching qualification (Associate ADG – Dyslexia Guild or ATS/APS – British Dyslexia Association).
Suitable qualifying courses include, but are not restricted to:
Dyslexia Action Professional/Postgraduate Certificate or Diploma qualifications in Dyslexia and Literacy (University of York)
Dyslexia Action Alpha to Omega Level 4/5 course
Dyslexia Institute Postgraduate Certificate or Diploma qualifications
Hornsby Postgraduate Diploma in Specialist Teaching
Other BDA Accredited Level 7 Specialist Teaching qualifications
This course does not include Teaching Intervention delivery. If you are an experienced specialist SpLD teacher/practitioner and are seeking guided practical experience using DALP should look at our Level 5 Certificate in Strategic Teaching Support for Dyslexia and Literacy (DACRT60).
How much does it cost?
The cost of the DALP (DAAWD85) course is £935 +VAT (payable in two instalments). Dyslexia Guild qualifying members receive £60 (inclusive of VAT) discount from the total course price (please ensure you are logged in before registration and the reduction will be automatically applied. Please note this cannot be applied in retrospect).
When can I start DAAWD85?
Our next starting dates are 20 April, 7 September 2020 or January 2021. We are currently accepting bookings for our April cohort. The deadline to apply for our April intake is 13 March.
How can I found out more information about this course?
Full details of the updated DALP programme (DAAWD85) including a brochure can be found here.
Should you need any further information about this course, do not hesitate to contact us or call us on 01784-222-342.