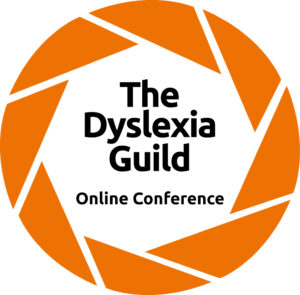 Join us online on Thursday, 6 July 2023 for a chance to hear expert views and examine current topical issues relating to literacy and dyslexia/SpLD.
You'll have the chance to listen to our speakers, who will inform you about issues related to your practice and you will have the opportunity to meet with and hear from our exhibitors in the breaks, including our very own Dyslexia Action Shop.
We are also providing a drop-in room where experts will be available for you to put questions to. Why not benefit from taking time out of your daily schedule to learn, debate and reflect on cutting-edge practice. The sessions will be recorded to watch back.
Find out more about our speakers on our dedicated web page here. Our booking form will stay open until 5 July at midday. Invoices need to be processed by 18 June.

We are pleased to confirm that attendance at our conference this year will now count towards your SASC approved 5 CPD hours.
The Dyslexia Guild Online Conference 2023 is open to everyone, however, you can attend at a discounted rate if you are a member of The Dyslexia Guild. Our membership body is open to all those with a professional or general interest in dyslexia and specific learning difficulties (SpLD).