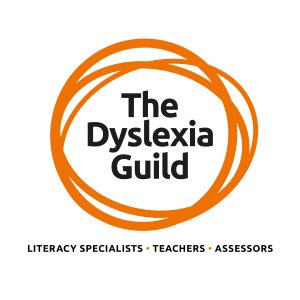 The Dyslexia Guild Annual Summer Guild Conference will be held on Friday 8 July 2022 at the University of Bath. The Dyslexia Guild membership body, welcomes all those with a professional interest in dyslexia and SpLDs, including specialist teachers and assessors, psychologists, learning support tutors and assistants. Guild members enjoy a preferential rate and we welcome new members to our community from all settings.
The conference provides, as always, a great opportunity to meet and network with dyslexia/SpLD specialists, it enables practitioners to hear expert views and examine current topical issues relating to literacy and dyslexia/SpLD in a warm and vibrant conference setting.
What can I expect during the Dyslexia Guild Annual Summer Conference?
You can expect a warm welcome from our friendly Dyslexia Guild and Dyslexia Action teams, meet researchers and other professionals working in the sector, browse our Dyslexia Action Shop and a selection of other exhibitors, and enjoy a networking lunch. Why not benefit from taking time out of your daily schedule to learn, debate and reflect on cutting-edge practice. An attendance certificate will be provided for your CPD portfolio. View our brochure to give you an idea of what to expect from the day.
Speakers
Confirmed speakers are Dr Valerie Muter, Dr Catherine Manning, Professor Kiki Messiou, Professor Chris Budd OBE. Topics include playful maths, mental wellbeing, literacy difficulties, inclusion, and autism.
Select your preferred option for attendance – Thursday 7 July and Friday 8 July
Includes evening (networking) two-course buffet dinner, small double ensuite accommodation Thursday evening (Woodlands Court), breakfast, conference, lunch and refreshments Friday.

Guild Members

£165+VAT (£198 inc. VAT)




Non-Guild Members

£195+VAT (£234 inc. VAT)

Select your preferred option for attendance – Friday 8 July – Day Delegate
Includes Friday Conference only, refreshments and lunch.

Guild Members

£95+VAT (£114 inc. VAT)

Non-Guild Members

£145+VAT (£174 inc. VAT)
Not yet a member of the Dyslexia Guild? Join now to attend at the member rate.
Full details can be found here
Please note: if you are joining the Guild to receive the members' conference rate you must join and have confirmation of your membership BEFORE you register for the annual summer conference, the discount cannot be applied in retrospect.
For a detailed brochure and to book your place click here